PTI is a Diversionary Program designed for first-time offenders of non-violent crimes. This system allows the defendant to be diverted from court and enter into a program consisting of counseling and guidance, community service work, and restitution. Successful completion of the program requirements will allow the defendant's arrest record to be expunged (destroyed). The goal of this program is to give first-time offenders a second chance. Offenders may participate in this program only one time.
PTI is a self supporting program under the control and supervision of the Office of the Solicitor, Ninth Judicial Circuit and is supported through cooperation of Judicial, Law Enforcement, and Community Service Agencies.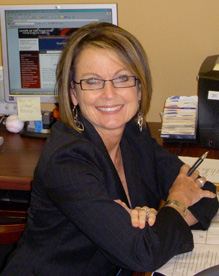 The Ninth Circuit
Diversion Services Director
Kat Connerty

Notice from the Solicitor
The Ninth Judicial Solicitorís Office has taken a strong position in prosecuting those who threaten our community and break our laws. We recognize, however, that first-time offenders of nonviolent crimes may sincerely wish to turn their lives around, and that we may all benefit from their doing so through our Pre-Trial Intervention Program (PTI). Our program requires the participant to repay the community and the victim for criminal activity through community service or restitution; to gain an understanding of the judicial system through court observation and prison tours; and to be a productive and responsible citizen. While in PTI, participants must undergo drug treatment or counseling sessions and must submit to random drug testing to ensure their compliance.
In return for compliance with all Pre-Trial requirements, participants will be eligible to have all records of their criminal arrest that were referred to the Pre-Trial Program removed from their record. I urge anyone who is genuinely committed to leading a responsible and productive life in our community to take advantage of an acceptance into PTI.
Scarlett A. Wilson
Solicitor